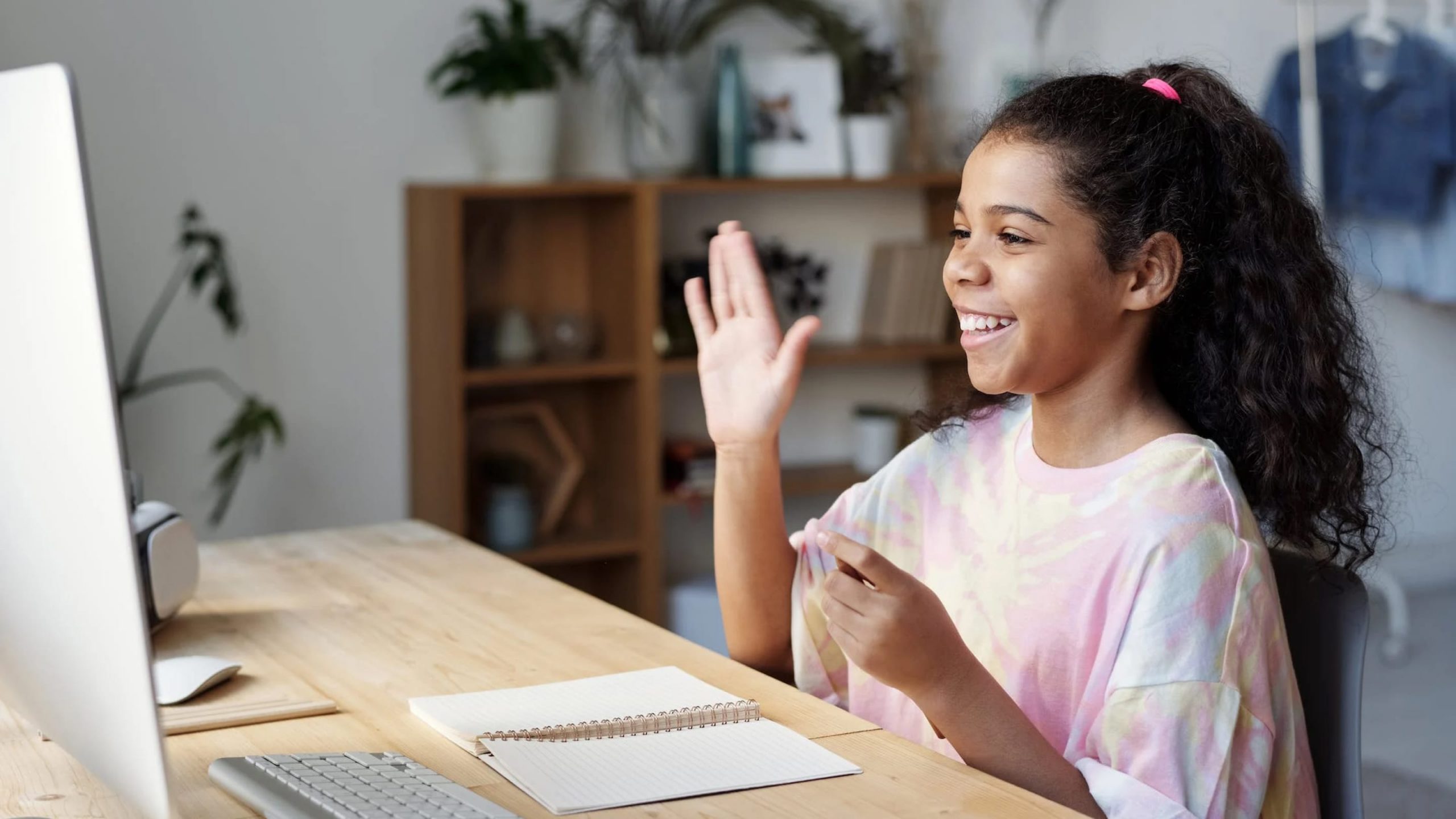 Virtual? Isn't that like something where we can stay home and just use the computer all the time? Isn't that something that kids did during Covid to be able to continue their education? Well, yes and no!
A virtual classroom in "an online learning environment that allows teachers and students to communicate, interact, collaborate, explain ideas, allowing students to interact with quality teachers anywhere on the planet so long as they both have a reliable internet connection."
The SpiderSmart Virtual Program began because of Covid, and the shutdown of public facilities. We wanted to ensure that our students still had ample opportunity to learn and grow, even in those tough times. While it was a challenging time for everyone, it was important to us to maintain as much stability for the kids as possible.
There are many strengths to the Virtual Program, the first being the convenience of continuing class from the comfort of home. There are approximately 20 Virtual Program teachers with students across the United States, Europe, and Asia. It is not unusual for a teacher to go from Hungary to New Jersey to Korea to China to Virginia all in one evening. Our teachers are top-notch and have been vetted to be the best of the best available for our children to thrive and grow.
You may wonder how the children will benefit from an online versus an in-person teacher. What is the same, what is different? Honestly, it is not much different. The students have a one-on-one relationship with their assigned teacher. Personally, I have seen my Virtual students make huge progress within six to eight sessions. This program is not only great for the students, but it is beneficial to parents with busy schedules as there is no need to drive!
Have you thought about going Virtual? Give us a call or visit SpiderSmart.com to discover more about SpiderSmart Virtual!
Ready to learn more about the SpiderSmart difference?
Contact Us